Member Login/Registration
Group Vision Service strives to make it easy for our members to manage their vision benefits.  From this page you will be able to discover how to use the GVS benefits for yourself and your dependents.
Features include:
Benefit Details
Service Eligibility
Claim Status
Print an ID Card
Request an ID card
Vision Wellness
Email Customer Service
Obtain an Out of Network Claim Form
To establish a new member account:
After member login and  'Register for an Account', use the LAST FOUR DIGITS of your social security number and pick your own user ID. The website will send an email confirmation and password selection.
Customer Service
GVS members have access to live U.S.-based customer service representatives 7 days a week. We provide some of the longest customer service hours in the industry with more than 102 hours of live representation 362 days of the year.
Call toll-free 1-866-265-4626
Monday-Saturday: 7:30am to 11:00pm EST.
Sunday: 11:00am to 8:00pm EST.
Additionally, the IVR system is available Monday through Sunday with automated features nearly 24 hours a day. Translation in more than 150 languages is also available.
Representatives are not available Easter Sunday, Thanksgiving Day or Christmas Day.
Using Your Benefits
How to access benefits from a GVS network provider:
To find a network provider, click Locate a Provider.
Schedule an exam with the provider of your choice.  When scheduling your appointment inform the provider that you are a GVS/EyeMed member and provide your name and date of birth (DOB) or member ID number from the GVS ID card. The provider will verify your eligibility and plan benefits prior to your appointment.
If you have already made an appointment show your ID card at the time of service or provide your name and DOB for quick verification of eligibility and plan coverage.
Members will be responsible to pay the provider at the time of service for any applicable copayment /costs that exceed the plan coverage.
Your provider will submit the claim directly to us so there's no paperwork for you.
Explanation of Benefits will be available via the member portal once the claim has been submitted by the provider.
How to access benefits from an out of network provider:
Visit a non-network provider
Members are required to pay the entire amount for exam and eyewear at the time of service.
Member will be reimbursed based on OON benefits indicated in their benefit summary.
Members can obtain an OON claim form by downloading it here.
Send us the form with the itemized receipt. When your claim is processed, we'll send
you a reimbursement check and an Explanation of Benefits.
After submitting your form you can check the claim status online through the Member Portal
OON Form Download
Download this claim form to submit when visiting and out of network provider (PDF format).
Value Added Member Benefits
EPIC Hearing Aid Savings Plan
Fixed costs on all makes of hearing aids through EPIC Hearing Healthcare. These savings can be provided to member's extended family as well. Learn more at http://www.epichearing.com/gvs
.
GVS Discount Savings Plan  
A discounted exam and defined materials benefit for all GVS members extended family. As a GVS member, employees can provide a discounted vision plan to any extended family members not covered under the insured plan.
.
Additional Savings Program
Members have access to discounts in addition to their covered benefits.  Members will receive discounts on lens options and additional purchases.  Discounts are available from network providers only and are not insured benefits.
20% discount on the balance over the frame allowance when using your funded benefit
15% discount on the balance over the conventional lens allowance when using your funded benefit.
Additional Purchases
40% discount off complete additional pairs of glasses (Lenses and Frames must be purchased at the same time).
20% discount off eyewear accessories such as lens treatment, specialized lenses, non-prescription sunglasses and more.
Limitations and non-eligible services
Eye examinations
Disposable contact lenses
Orthoptics or vision training and any supplemental testing or subnormal vision aids
Medical or surgical treatment of the eye
Experimental or non-conventional treatments or devices; safety eyewear
Laser Vision Correction
The proposed plans include discounts on LASIK, e-LASIK and PRK laser vision correction at no additional cost.  The program offer members 5% off of any promotional price or 15% off the retail price for treatments performed through the U.S. Laser Network, which is owned and managed by LCA-Vision. The discount covers all pre- and post-operative care obtained at a U.S. Laser Network doctor.
Call 877-5LASER6 to find the nearest U.S. Laser Network provider and to receive a discount certificate and instructions. LCA provides a patient call center available Monday through Friday 7:00 a.m. to 10:00 p.m. ET, Saturday 8:00 a.m. to 7:00 p.m. ET and Sunday 9:00 a.m. to 8:00 p.m. ET, which is staffed by representatives available to answer further questions about the laser surgery.
Contact Lens Benefits Made Easier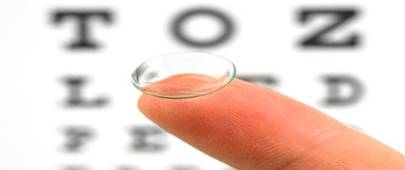 Group Vision Service now offers a fully automated, online, in-network option for the purchase of contacts lenses. GVS members have the best of both worlds in utilizing their contact lens benefit either online or at a nearby in network provider
GVS is all about making vision benefits easy. Open an account on our website or watch a video that walks you through the process, step-by-step. Your contact lens allowance will apply right in the shopping cart. Once you've made your purchase, contact lenses will ship in the blink of an eye, after the prescription is verified. Shipping is free where permitted.
For members who still prefer to visit their eye doctor in person to purchase contact lenses, nothing has changed. You can still use our provider locator to find the phone number to your long-time favorite participating provider, or to check out nearby independent providers or retail locations.
Members whose prescriptions are more than one year old will need an updated prescription to purchase contact lenses online or in person at an in-network provider. Just another great reason to schedule an eye exam.
…
In Network Now Means Online
GVS members can now go online and use their in-network benefits to purchases glasses anytime from anywhere.
It's easy:
Members can find a pair they love from thousands of name-brand frames
Snap and send a picture of the prescription or have glass.com call the provider for it
Lenses available for most prescriptions (including progressives and multifocals)
Orders fulfilled and shipped the following day- and its free
All supported by photorealistic and geometrically accurate 3D virtual "try-on" app from iPad and iPhone